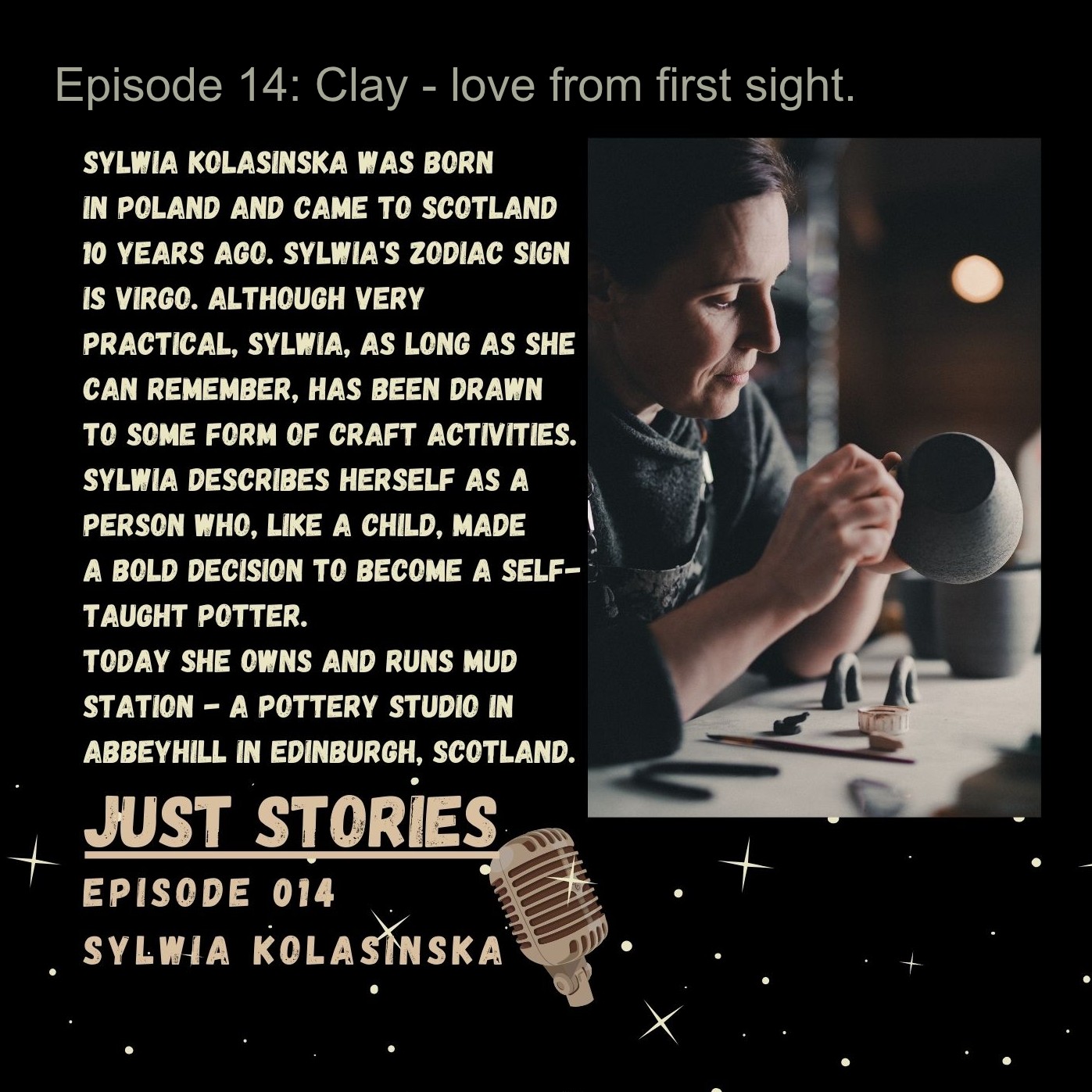 In our fourteenth episode, we are honoured to bring to you Sylwia Kolasinska's story.
Sylwia and I met next door to the Mud Station Pottery, a studio that Sylwia owns and runs in Edinburgh, Scotland. Sylwia describes herself as a self-taught potter. She strongly believes that's it's never too late to start a new hobby or find a new passion!
In today's episode Sylwia shares her huge knowledge about clay and pottery. She explains how she has built a community around clay. Sylwia also talks about clay firing techniques and she talks about reasons for closing all ceramics education departments in Scotland. 

If you wish to learn more about Sylwia's's passion and her work, please visit: https://www.mudstation.co.uk. 
Tune in tonight and listen to Sylwia's story!
Music from https://www.zapsplat.com 
Photos: Mud Station Pottery