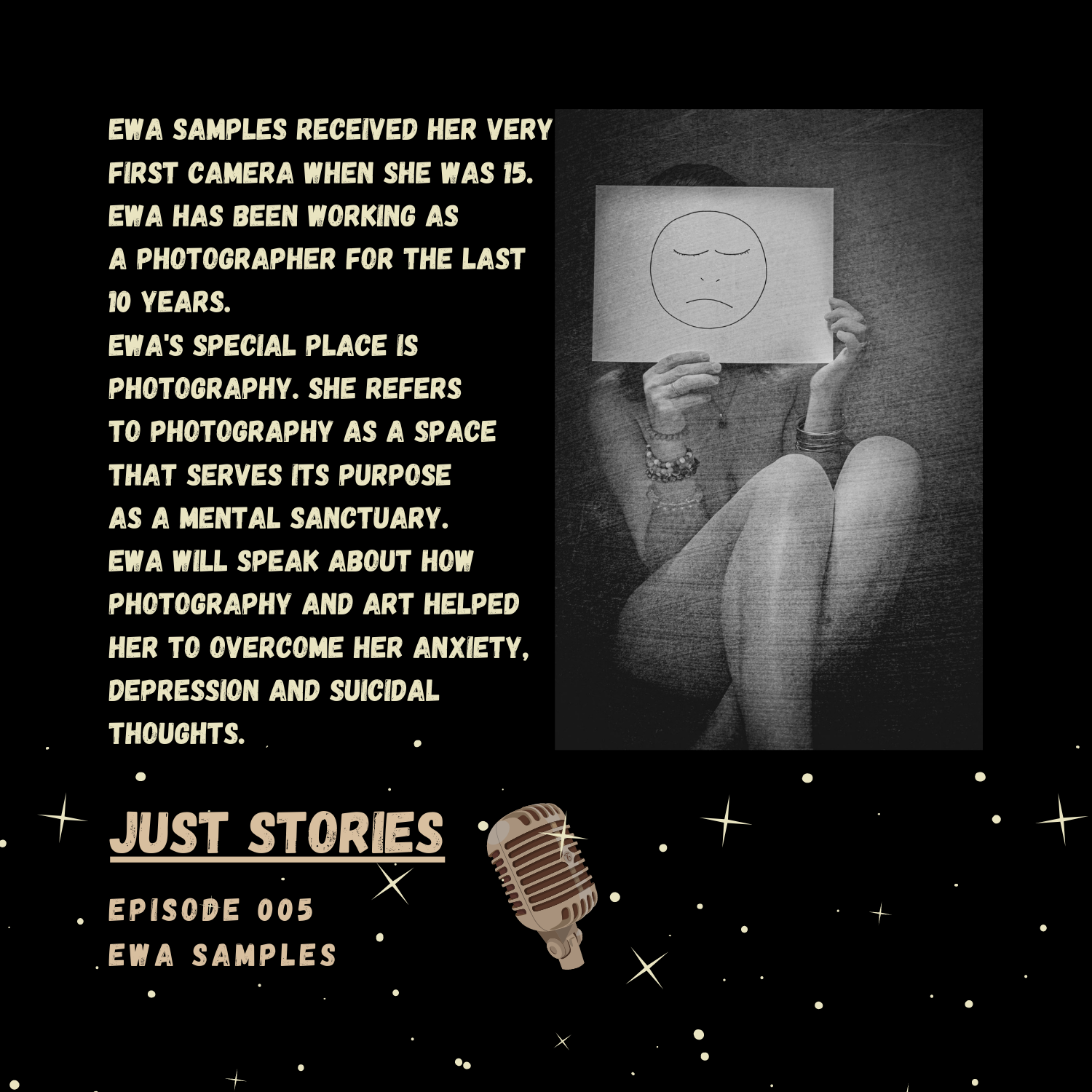 In our fifth episode, we are honoured to bring to you Ewa Sample's story.
Ewa Samples received her very first camera when she was 15. She has been working as a photographer for the last 10 years. Ewa's special place is photography that she refers to as a space that serves its purpose as a mental sanctuary.
Ewa will speak about how photography and art helped her to overcome her anxiety, depression and suicidal thoughts.

"Photography is a story that I failed to put into words."
Tune in and listen to Ewa's story!
Music from https://www.zapsplat.com